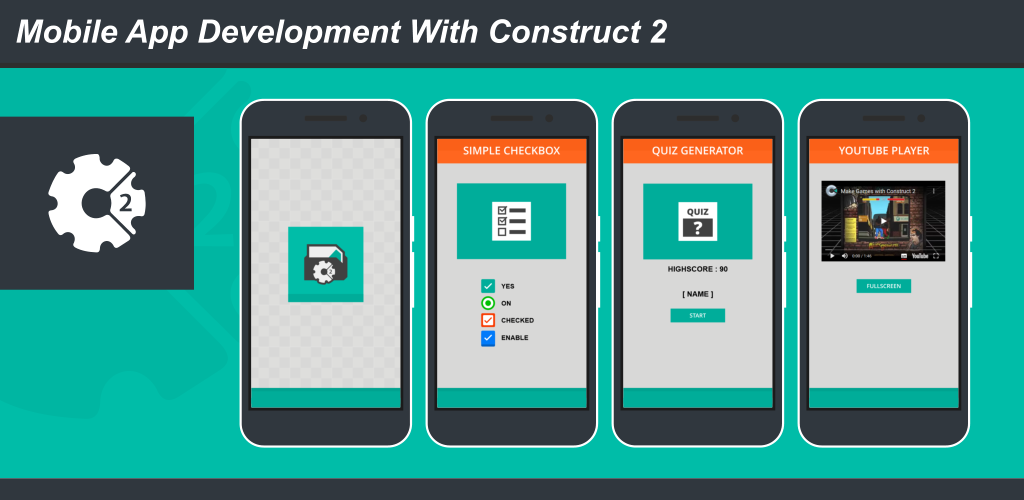 Construct 2 - Mobile App Templates
Comments
Log in with itch.io to leave a comment.
These plugins work on Construct 3 as well?
These plugins can work in construct 3, if they have c3addon version.
The plugins in this package only work on construct 2.
Hi Marvin,
Hope you're ok, are you available as a freelancer?
Hello, the imagepicker plugin it's not working. I have noticed that you didn't put an example off this plugin, since I have buy and it is not on package...
Hello, yes you did not find an example of this plugin. because I accidentally included this plugin in the package. imagepicker is not included in the package.

Hello, I am having problems to build android TTS. Got this error:
"Failed to fetch plugin https://github.com/nmckeel/org.apache.cordova.plugin.tts#8837f9a via registry.
Probably this is either a connection problem, or plugin spec is incorrect.
Check your connection and plugin name/version/URL.
CordovaError: Error: ENOENT: no such file or directory"
Please, help...
Never mind. Solved searching google...
I have solved already. Just copy the package from git, put on the Project directory and then added plugin using cordova shell
The text to speech works offline?
yes this template only works on android, online and offline. not working on browser test
Can we scan the QR code through the image in the project?
does capx teach you how to create these apps? or just demonstrate the templates?
capx was created to speed up the application development process by showing the template source code. Download the demo apk to see capx working on an Android phone.

I bought the pack, did the installation procedure without construction version r279, however the error, I can't open any template in c2.
of course this template was created using construct 2 version 278, you can download and install construct 2 version 279 on the scirra store. before opening the capx file you first install the plugins, behaviors, and effects in the purchase package then you can open the template.